Médipréma at AFIB from 27 to 29 September 2023 in Bordeaux
We're delighted to be back with the biomedical engineers at this year's AFIB conference.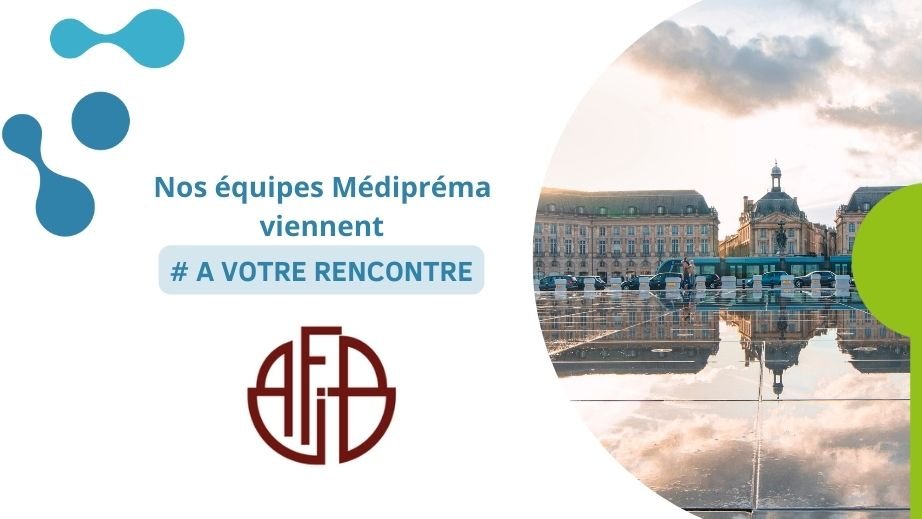 This year's theme, "Biomedical Technology and Agility, the best is yet to come", reflects current constraints and the need for constant adaptation. Over the past few years, we have had to be very agile in finding solutions at every level, whether in terms of changing technologies, controlling costs or managing stocks. But we're still on the same course: demanding the quality of our products to satisfy our customers.
Our team is looking forward to seeing you again: these 3 days will give us plenty of time to discuss the expectations of nursing staff.
Come and meet us on stand E61:
Stéphane BARON, Sales Director and referent for Ile-de-France
Mirielle BRIAND, referent for Centre/North-West region
Gille DINGA, referent for South-West region
Yves FENETRIER, referent for South-East region