In the press: A new high-performance pediatric stretcher for Brest CHRU
The delivery of our equipment is always a pleasure, especially when they are so expected and so well received. The satisfaction of our customers is a priority, it is a driving force for the Médipréma teams who put a lot of heart into their work.
We are delighted to see that in addition to preserving the lives of newborns, Médipréma equipment contributes to the working comfort of nursing staff.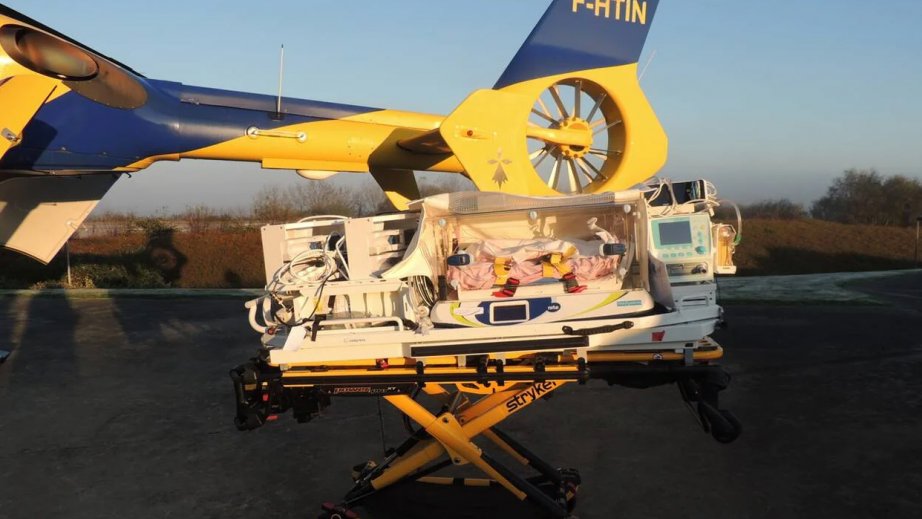 Photo credit: Ouest-France - Médipréma helicopter transport solution
MÉDICRUISER & HÉLIPRÉMA
customised solutions for transport by road or helicopter
Médipréma also offers you the option of producing a customised module according to your requirements:
• Types of transport: internal transfer, road transport, helicopter, air transport, mixed transport (interoperability between several modes of transport), etc.
• Constraints depending on the type of transport: weight, volumes, on-board peripheral equipment, power supply and gas autonomy, etc.
• Working habits: organisation around the baby, on-board equipment, backpack, weight, work ergonomics, etc.
• Budget available for the project
• CE marking, EN 1789 10G and DO-160 20G certification
Discover our entire range of neonatal and pediatric transport