Identification of a fraudulent webshop of Médipréma medical devices
Tilamed.com website is a fraudulent webshop. Introducing itself as an authorized French distributor of Médipréma products, able to deliver customers both in France and internationally, tilamed.com has worked on the appearance of its website to dupe our customers.
Other fraudulent websites offering Médipréma products could exist, so please be careful, and keep in mind the following points: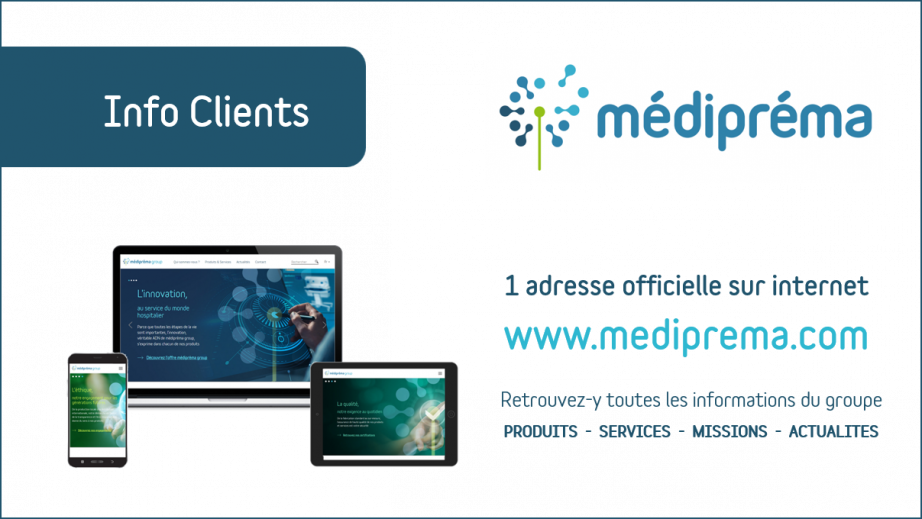 > Médipréma does not sell online on the internet.
> You can find all the official information about Médipréma products on our website: www.mediprema.com
> In France, Médipréma is represented in healthcare establishments by its own network of technical sales team.
> Internationally, Médipréma delivers an "Authorization letter" to its authorized distributors, which must be presented to customers when requested.
For any additional information, you can reach us by email at info@medipremagroup.com or by phone at +33 (0) 2 47 28 47 87.